Mothers Day!!!

Hey Narutards! It's Mothers Day today!! Naruto and Kushina are so cute aren't they!? Especially the times they meet cause of Kushina's chakra in the seal. Kushina is just ADORABLE!!! This moment though, when Kushina and Minato are saying good bye to Naruto.........gets me every time
😍😍😢😢
Mothers huh!? They always have to tell you what to do, and they are always right, but....as much as you hate it.....you can't live without. She is reassuring, comforting for you.....and don't worry!! That's the same for everybody!!
Well, to beat this moment that Kushina and Minato had with Naruto is the one reanimated Minato shares with his 17 year old son, on his birthday, when he is seeing for a final few seconds.........this is what happens.......
Still brings a tear to my eye you know.......A mother is everything. My mom means the world to me. So take some time out to spend with her everyday!! Whether its just having a hearty laugh, or sitting down and discussing a problem with her, or even just complimenting her hair!!!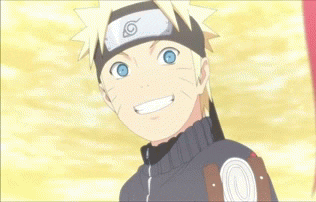 Treasure the moments you spend together. I know I do. I love you Mom!!! You mean the world to me!!!